Hey!! ummmm yea..... well..... this is it... I guess... cool hey? I know I know, thanks... Oh what else was that... you think that I'm Beautiful??? Well I guess your right you always are

Click on the pic above to go visit nam and Snarna's totally cool kick butt page!!!
Hi there!!!

If you don't know me my name is Emily MacGowan, as you will see if you go through my site I love to swim, sail, snowboard and chill out with my friends, I'm just starting my page, so there isn't much too it yet!! i hope you enjoy what you see so far!!
I'm really not to sure what I'm doing yet, I may have a guestbook, but I'm not to sure... if you think my page is cool though and you want to talk e-mail me at monkey_pants_14@hotmail.com Oh yeah I for got to tell you I LOVE MONKIES!!!!!

ICQ# 75254247
This is me and my buddy Sarah... A.K.A Whetie and Germ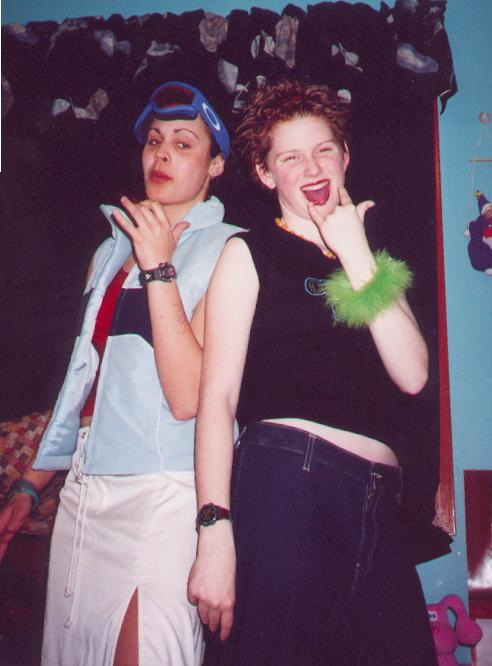 This is me and my boyfriend! We love to go snowboarding torether. One time I fell into some really deep snow on the side of one of the trails, I couldn't move. My boyfriend being the totally loving guy he is stopped to help me, but because the snow was soooo deep he fell in and got stuck too. We both didn't really mind though cause we were together. HE IS THE BEST SNOWBOARDED EVER!!!!!

This is a picture of me and Sarah, if you can't tell we're taped together.... it wasn' the last time that happened either.