I love my art class SOOOOO very much, I love our great talks and I love learing about EVERYTHING and I love to jump around and....... well I LOVE IT!!

EATING A DUSTY PURPLE SKITLE OFF THE ART ROOM FLOOR!!!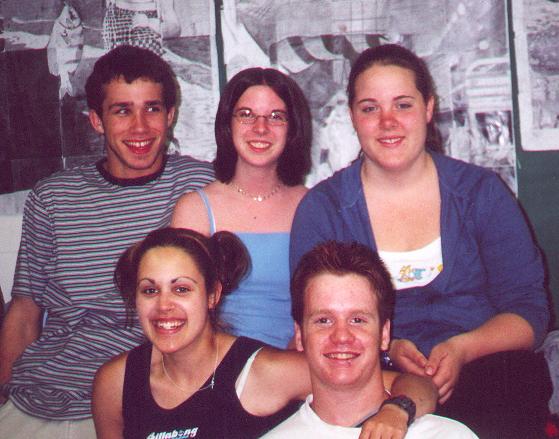 (Left) This is just a bunch of us chilling out :)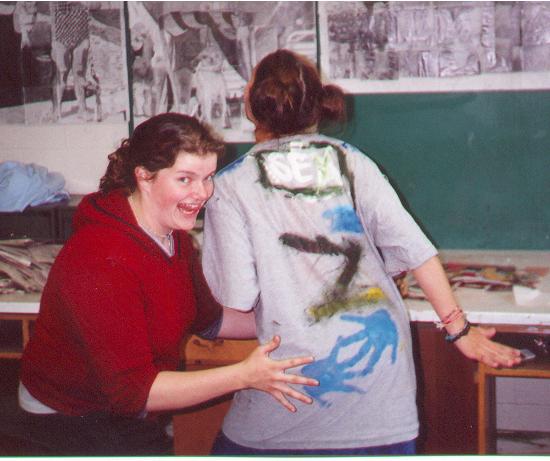 (To The Right) This is me and Julia!! and my art shirt... I love my shirt good times, good times. Well as you can see I have two hand prints on my ass, one day me and Julia decided lets paint our hands blue... and guess what we did. Anyway we decidie that my shirt (at the time clean) needen some excitement so Julia's hand prints and now on my ass.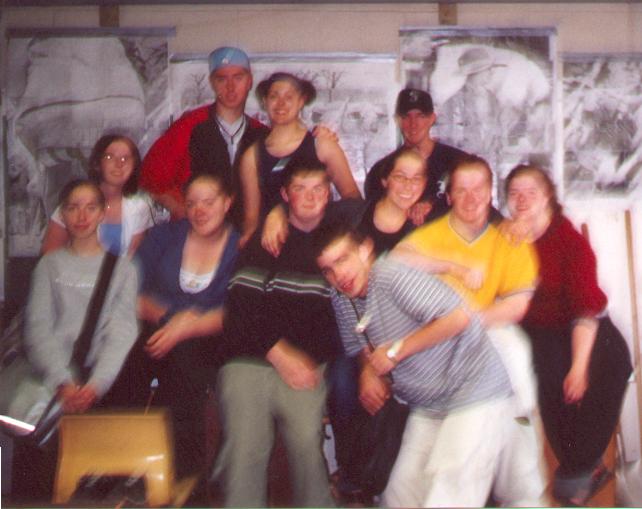 (Left) This is my class Acid Tripin' Style. We are pretty crazy to begin with, and the way this turned out makes that a for real thing.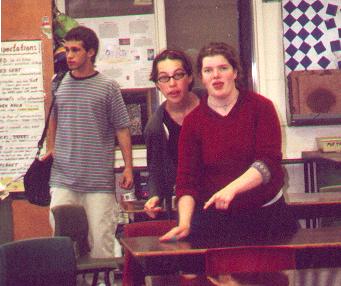 (Left) This is Mattie, Sara and Julia. Julia is being a good girl and cleaning the tables